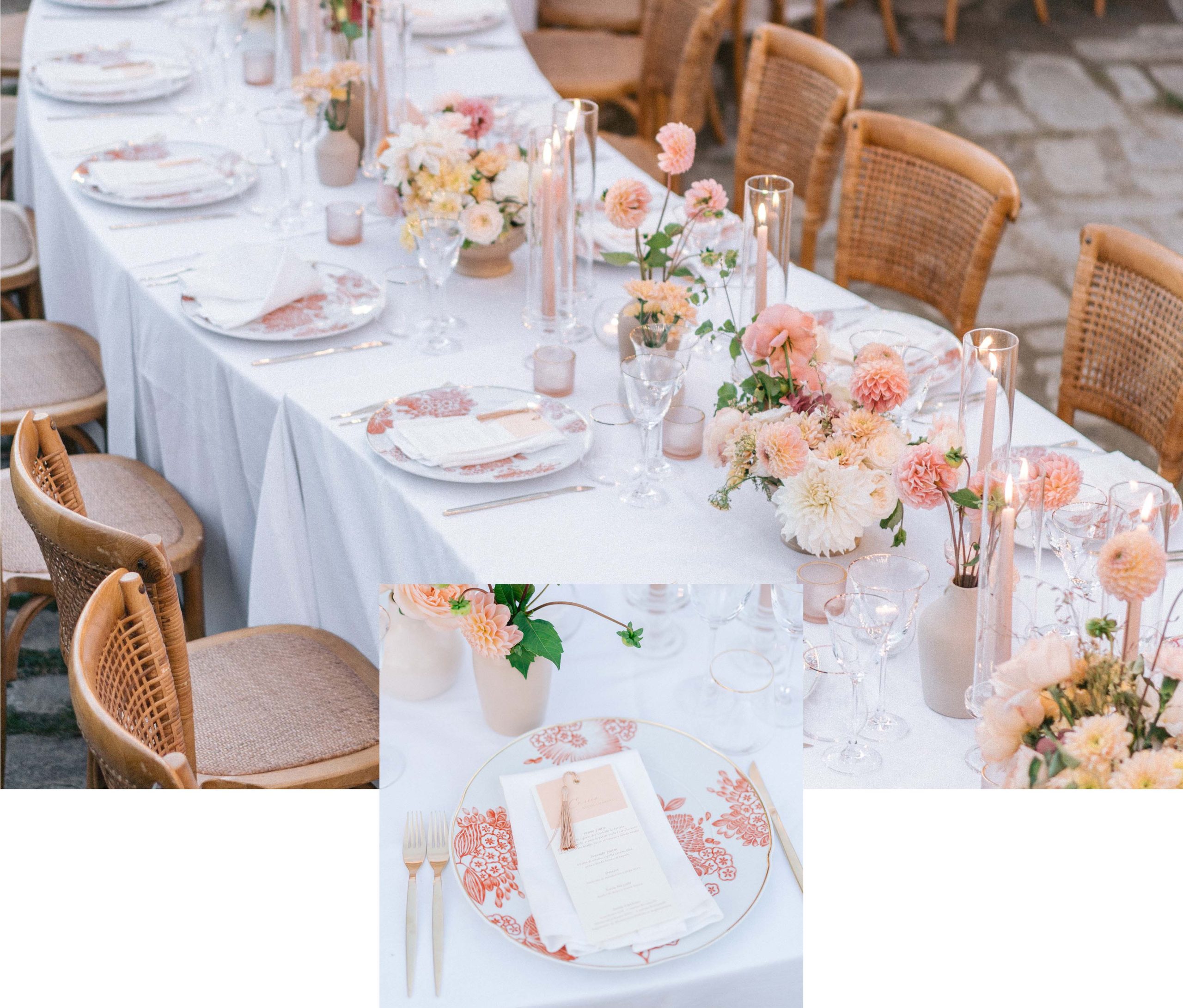 A TABLE TO CREATE EMOTION
We have carefully selected unique items, from vintage and contemporary collections, luxury products that can tell your story, and reflect your personality and the mood of the event.
We rent plates, cutlery, glasses, tables, chairs, and furniture and we are operating throughout Italy, especially in the areas of Lake Como, Lake Garda, Milan, Venice, Tuscany, the Amalfi Coast, and Puglia.
DISCOVER OUR SERVICES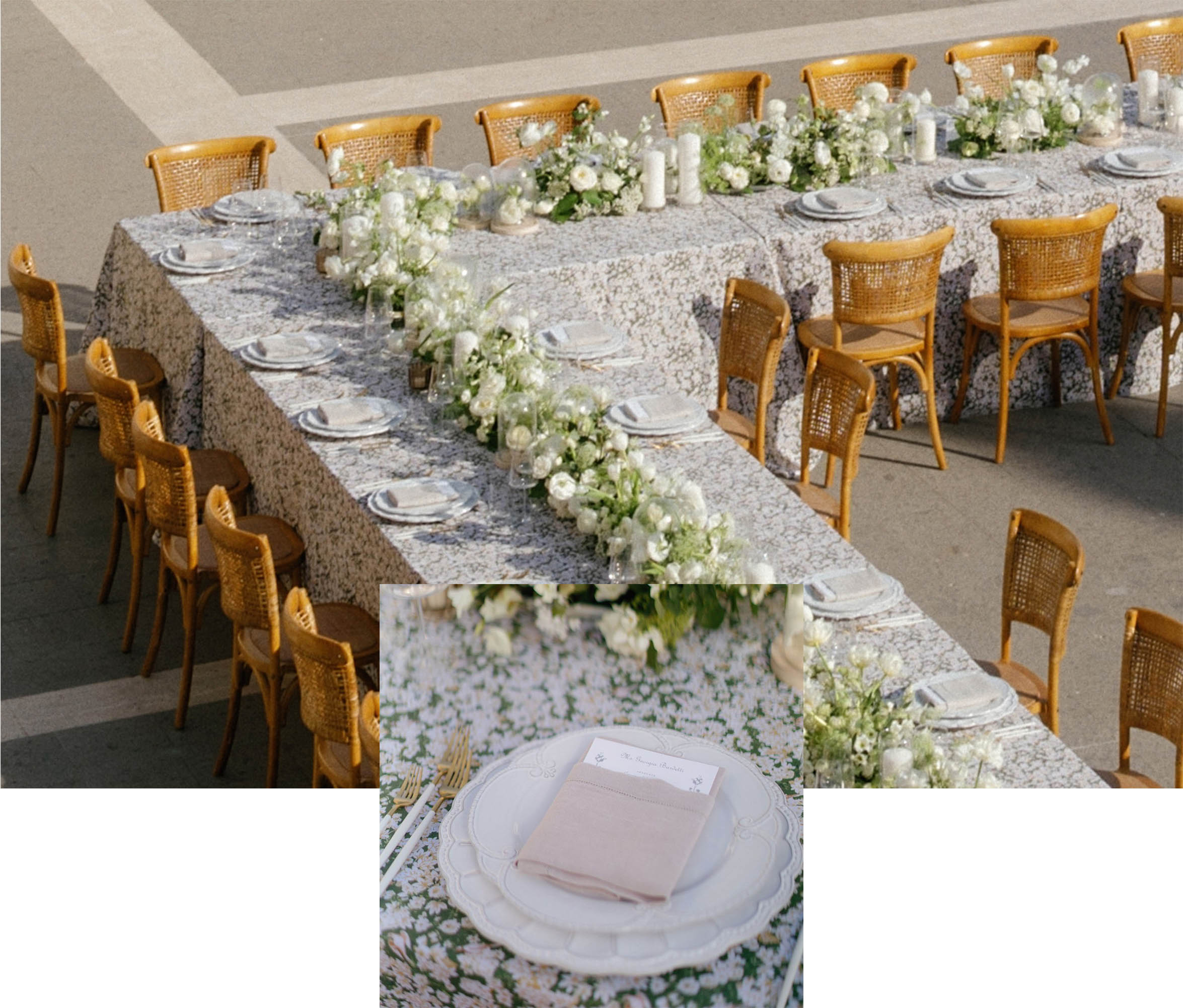 Tableset was born in Ibiza in 2017 from a lack that was turning into a necessity: to enhance the table of every event with products and decorations that were not only basic and essential tableware, but characterized by stylistic and design research. This need also united the Italian market, which began to request our collections more and more frequently, which is why we decided to return to Italy and open our showroom in Milan, which is still our current base.
DISCOVER OUR PROJECT